A learning organisation: Learning in practice
BZ wants to be a learning organisation – to ensure lifelong learning, in every role, worldwide. In this way we can remain an agile, flexible and expert organisation, even in unsettled times. This article sets out what 'learning in practice' entails.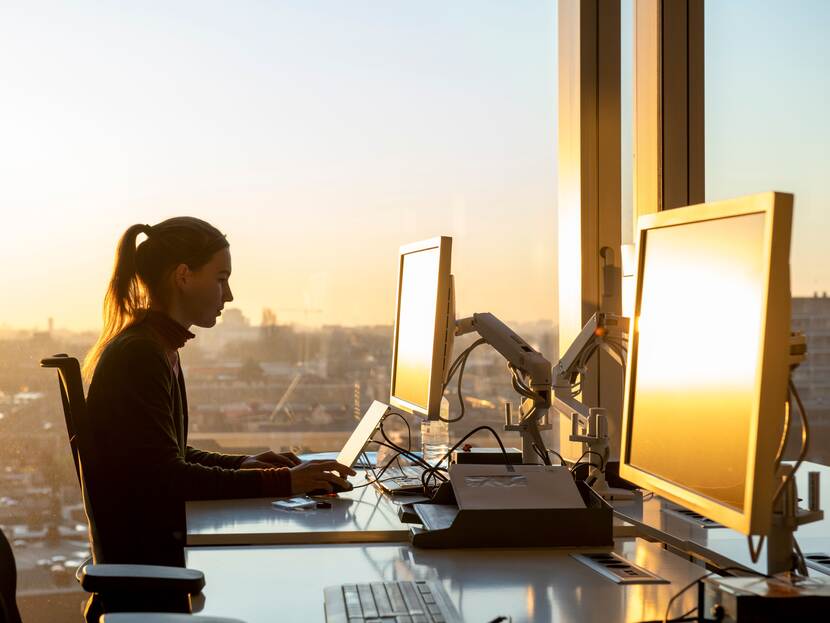 Learning can take place in different contexts: individually, or collectively as a team, department or organisation. Learning can mean studying a subject or theme, or it can mean learning in practice – as in 'Effective Coordination', the learning pathway in which BZ policy staff with a coordinating role discover what the organisation needs from them, both now and in the future. In this course, coordinators learn to develop their roles themselves, and their added value is increasingly seen and made use of.
Frederik Birnie, senior learning adviser at the Academy for Internationals Relations explains: 'By constantly reflecting on your own learning process and development in your daily work, you integrate learning into everything you do. In this way you take your performance and professionalism to a higher level. By actively involving your colleagues in this process, you'll also contribute to the organisation's ability to learn. This applies to everyone, irrespective of level or role.'
Being a coördinator is beïng the essential link
Steven Collet, head of the Sustainable Economic Development Department (DDE) became ambassador for the Effective Coordination learning pathway when it was still at the pilot stage. 'The role of coordinator needed greater clarification because they're a linchpin in our work,' he says. 'They're drivers of quality and innovation because they have the experience – and should also have the leeway – to innovate, come up with strategies, monitor quality and coach colleagues. It's actually a much more rewarding role than being a manager; managers spend a lot more time focusing on accountability aspects.'
'So it's a really exciting role, but a complex one at the same time. You're in the middle of everything, like the filling in a sandwich. And I've noticed, as head of DDE, that the role can take very different forms. When you start out as coordinator, you often don't know exactly what your job will entail. That also emerged during the learning pathway. It varies from informally steering colleagues to extensively studying a particular theme or streamlining processes vis-à-vis the House of Representatives.'
'In the past two years we've been able to outline the various roles more clearly. And we've got together with participants to establish what you need in practical terms to be able to perform these roles effectively. In other words: how to define results, initiate effective dialogue and tackle planning. A tip I'd like to share: if you plan the main things, the rest will automatically follow. Together we looked at how you can be more robust as a coordinator and find out from your manager exactly what he or she expects from you in this role.'
Course participants share their enthousiasm
'The network of fellow coordinators proved really valuable while I was doing the course, and it certainly remains so. It's nice to ponder issues with colleagues who are in the same boat and face the same dilemmas. But the biggest gain was jointly honing our skills as coordinator. How do you mentor a team, what role do you play, how do you give and receive feedback, and how do you connect people at a time of hybrid and remote working?'
What will you be learning next?
The Academy functions like a compass, pointing you to courses and learning activities that will enable you to learn in practice. But as a member of BZ staff, the rest is up to you. You're the boss of your own development, which means that you decide how to shape your learning process.
Check out the course catalog (remember to log in). If you have any questions, contact the Academy or make an appointment for a training consultation session.