Intercultural online lecture 24th May: Conflict handling across cultures
Cultures handle conflict in different ways, as we can witness in today's geopolitical strive. How do we detect and understand cultural preferences in conflict management? And how do we deal with such differences?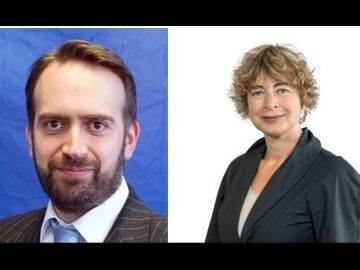 Many Asian cultures focus primarily on maintaining harmony. They avoid openly expressing disagreement and entering into a conflict. In Latin or Arab cultures emotions may run freely and dissent is expressed with passion and vigor, whereas many western cultures prefer to rationalize conflict and have a stern debate about it. How then can diplomats cross the cultural divide and be effective in conflicts management?
In this session Esther Janssen, managing director from cross-cultural training firm Culture-Inc., will touch base with our colleagues posted in two different regions: Elsbeth Akkerman, Dutch Ambassador in Vietnam and Erik Weststrate, Dutch Deputy Ambassador in Turkey.
Would you like to find out more? Sign up via this link and join our discussion on Tuesday 24 May 2022 from 13:00 - 14:00 (NL time zone). 
This interactive lecture is organized by the Academy for International Relations together with cross-cultural training firm Culture-Inc and is the second out of three Cultural Exchanges expert sessions, that are scheduled for this year.