Onwards! To an educational 2023
We are now at the end of 2022 and you may soon take leave and distance yourself from the (work) bustle. Transitioning to a new year is also a good time to determine in which area you want to develop yourself further. Not only for yourself, but also for your team and your organization. What is it that you wish to learn, do, experience and see in 2023?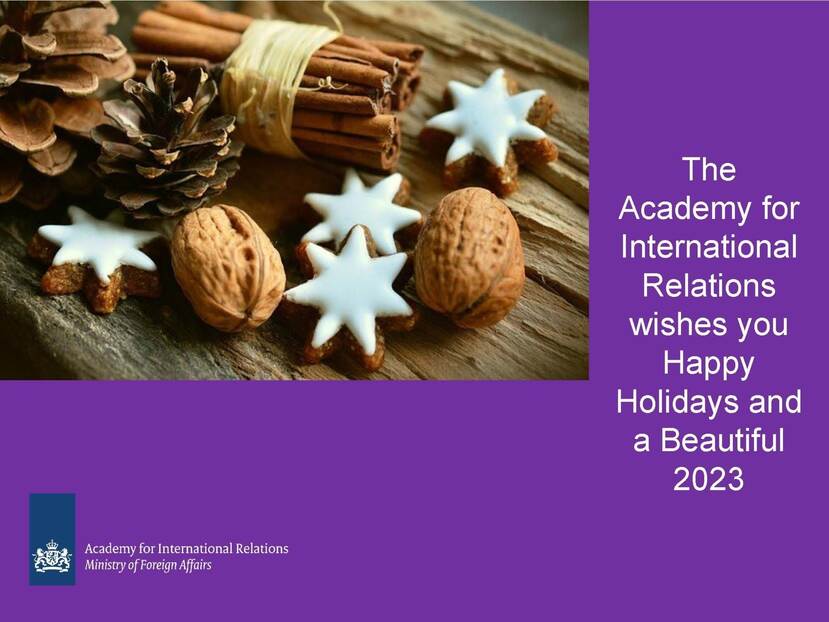 What are your wishes in 2023?
And if you have wishes in your development, what are they? Think about what you need to be able to make that development step; alone or together with your colleagues. Perhaps with a sparring session with an expert on a theme? With a coach or a good professional book? Or would you like to follow a lecture, course or training? 

The Academy of International Relations is happy to think along with you! We have (online) training consultation sessions, decision aids and a study guide. And is your wish not listed? Be sure to let us know if you see a need. We will also be happy to assist you in 2023.
2022 was an energetic year
We look back on an energetic year in the field of Learning and Development at the Ministry of Foreign Affairs. You cannot build a learning organization alone. All partners are working with us on this. We would therefore like to thank all our partners, internally and externally, for the pleasant cooperation. 
Happy holidays and see you next year!