Training about Forecasting and Strategic Foresight
Forecasting is a technique where you use past data to make estimates for the future. Forecasting identifies opportunities and risks that can help you set business goals, allocate budgets, or plan spending. All based on data.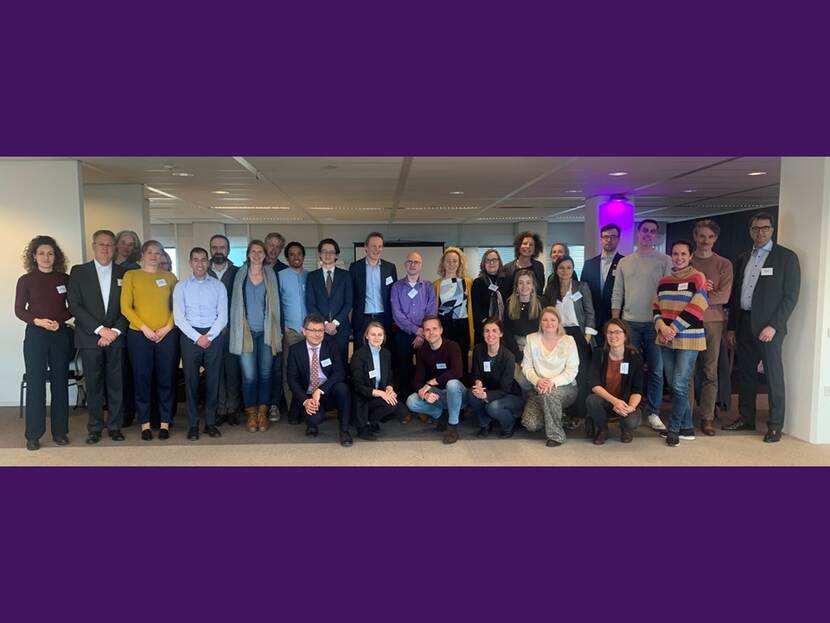 Comprehensive Superforecasting Workshop
Monday 17 April the kick-off of the first edition of the Comprehensive Superforecasting Workshop took place in The Hague, organised by the Strategic Policy Unit (ESA) in cooperation with the Academy for International Relations. Under the guidance of trainers Marc Koehler and Warren Hatch of Good Judgement, renowned for their superforecasting performance and training, a group of over 30 colleagues (BZ, embassies and other ministries) took up the challenge of strengthening their forecasting skills.
During the workshop they were not only introduced to forecasting best practices, but colleagues also got to know their own strengths (and pitfalls) when it comes to forecasting. Through minimising cognitive biases, effective collaboration and asking the right questions, participants gained forecasting know-hows to better quantify the likelihood of uncertain events. An indispensable tool when anticipating future events amid high levels of geopolitical uncertainty and today's information overload.
Renewed training cycle strategic foresight
This workshop is part of a renewed training cycle on strategic foresight, initiated by ESA in cooperation with the Academy, covering various methods, techniques and skills relevant to strategic foresight. The training cycle is aimed at intensifying and embedding the use of strategic foresight in the organisation to further strengthen the strategic capability of BZ. The next training within this training cycle is scheduled for this autumn and will focus on trend analysis.
Spring 2024
The second edition of the Superforecasting workshop, in partnership with Good Judgement, is expected to take place in the spring of 2024. We will inform you via the BZ message service for more information about these training courses.